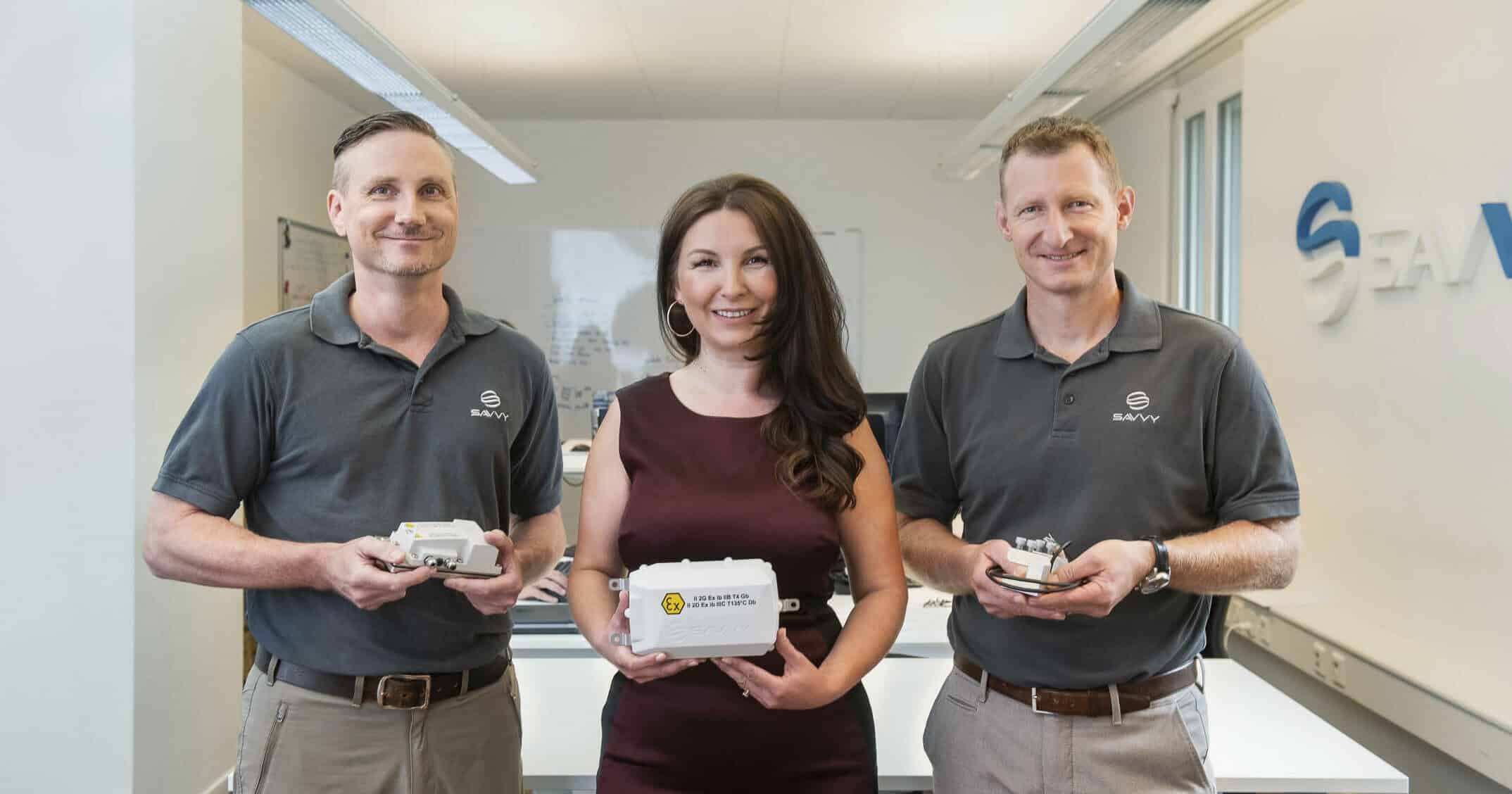 Bereits zum 2-ten Mal nach 2019 erhält SAVVY® den Innovationspreis der Schaffhauser Kantontalbanken. Den 1. Platz belegte SAVVY® im Jahr 2019 mit ihrer innovativen Lösung zur Flachstellenerkennung.
At this year's awards, SAVVY® was awarded 3rd place. The innovation: a sensor solution to weigh freight wagons easily and efficiently. The innovation prize is awarded every 2 years to companies from the canton of Schaffhausen with exceptionally successful innovations and with high profitability.
"The innovation of SAVVY® Telematic Systems AG is not only a further development of the existing product line, but also scalable and suitable for further fields of application. The third place is therefore the logical continuation of a Schaffhausen success story," emphasizes jury president Christian Marxt.
The jury for the IVS Innovation Award of the Schaffhausen Platzbanken consists of experts in the field of innovation as well as representatives of the Schaffhausen economy and politics and is composed as follows: https://lnkd.in/dtZN9YPq
BACKGROUND
About SAVVY® Telematic Systems AG
SAVVY® Telematic Systems AG, based in Schaffhausen, is a leader in innovative telematics, sensor and software solutions that make a significant contribution to the digitalization of the chemical and logistics industries. The aim is to increase value creation in these companies through efficient work and logistics processes. SAVVY® combines high-tech telematics system solutions for use on rail freight cars, (tank) containers, IBCs, and in vehicles or machines with sophisticated telematics technology and a process-oriented state-of-the-art portal. The range of services also includes extensive process consulting and intelligent process design for all telematics and sensor-based business processes of chemical, industrial and logistics companies that need to be digitized. Since May 2014, SAVVY® has been a granddaughter of the SDAX-listed INDUS Holding AG Group (www.indus.de) and thus offers its customers financial stability as investment protection and absolute neutrality in data management that is unique on the market.
Press contact of SAVVY® Telematic Systems AG

Aida Kaeser

Co-Founder & CEO