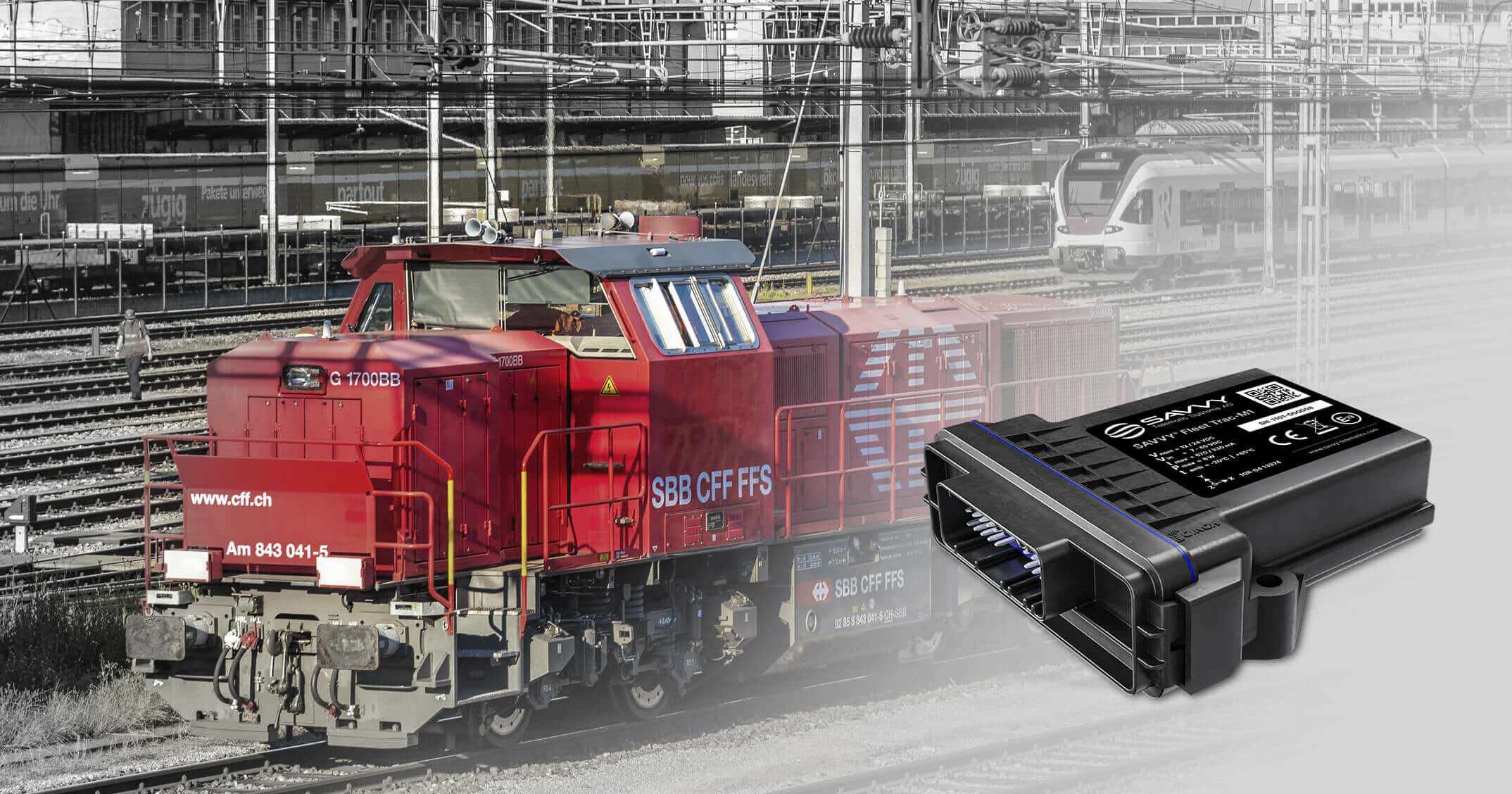 Die Gesamtbenutzer des SAVVY® Synergy Portals sollen gemäß der SBB-Ausschreibungsunterlagen im 3 bis 4-stelligen Bereich liegen und die Zugriffsberechtigung auf ca. 50 verschiedene Benutzergruppen verteilt werden.
SAVVY® Telematic Systems AG, has a new customer: Schweizerische Bundesbahnen SBB (Swiss Federal Railways). A long-term partnership is planned to continuously improve SBB railroad vehicle fleet management productivity by providing and processing telematic and sensor-based data. After conducting an evaluation, Swiss Federal Railways chose SAVVY® Telematic Systems AG. Work on the track maintenance trains, switch engines and 10 other vehicle types belonging to the SBB infrastructure began in October 2017.
SBB AG needs reliable data on SBB railroad wagon operations and positions to optimise their operations and maintenance. The invitation to tender stipulated that hardware and software with a minimum life cycle of seven years was required for its "GPS rail vehicles – HW and portal solution" project. SAVVY offered a telematics system solution based on innovative hardware and software technologies tailored to SBB's needs and was awarded the contract in mid-August 2017. To enable cost-efficient software operations, SBB required an SaaS solution that also enables flexible user management, mobile access, personalised data visualisation and ad-hoc evaluations.
WE SAY THANK YOU
"It was clear from the requirements that they were looking for a highly flexible and innovative system with which SBB would be able to achieve an excellent position both in the short and long term", explains Aida Kaeser, CEO, SAVVY® Telematic Systems AG. "We are proud that we have more than exceeded the expectations and can offer SBB a highly automated future-proof solution which we very much look forward to expanding into a strategic collaboration."

Aida Kaeser
Co-founder & CEO SAVVY® Telematic Systems AG
During the first phase of the project, SAVVY® will equip 250 SBB railroad wagons with high-performance SAVVY® FleetTrac telematics units; in the second phase, up to 500 more railroad wagons will follow. The data gathered from the hardware is automated and brought together in the SAVVY® Synergy Portal, the central management platform. In accordance with SBB's tender documents, all SAVVY® Synergy Portal users should be in the 3 to 4 digit range and access distributed among approximately 50 different user groups. This allows SBB to always have access to reliable, consistent operating data and position information.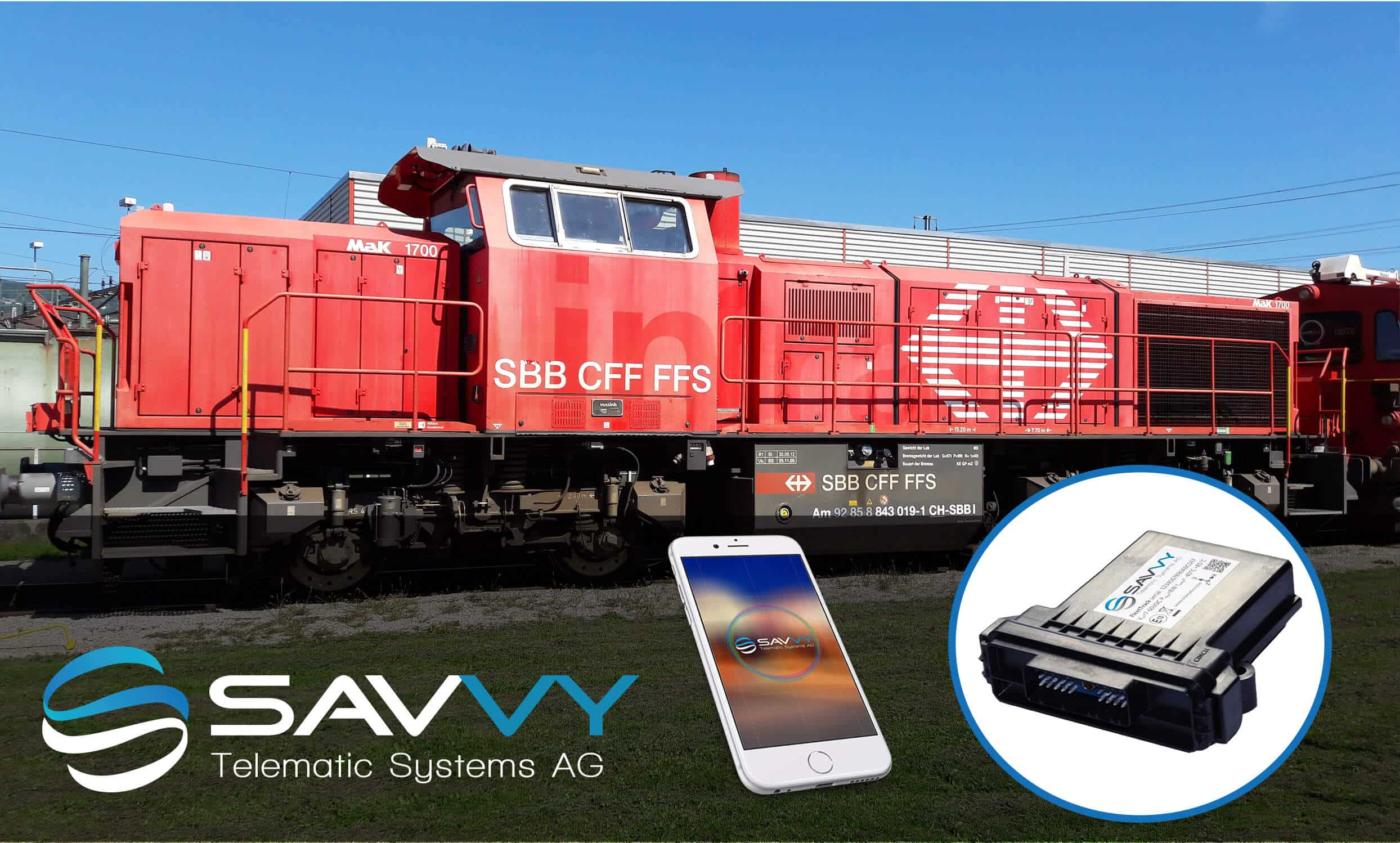 Thanks to the manufacturer-independence and high connectivity of SAVVY hardware and software, SBB infrastructure is also able to consolidate the telematic systems currently in use. Last but not least, the consistent data collected from a central location is automatically available for other business applications or effective evaluations. SAVVY technology's consistent data management and openness support SBB infrastructure in continuing to effectively develop its fleet management processes and the forward-looking services based on them.
WE SAY THANK YOU
"SAVVY® Synergy Enterprise Portal business intelligence has been proven to ensure a high degree of efficiency in different telematics and IT infrastructures, and across systems. In this context, portal systems are not emergency solutions that have to compensate the lack of interface standards.
Their openness makes it possible to integrate the existing components worldwide to form a comprehensive solution. And their flexibility ensures that telematics infrastructures are future-proof. Because, regardless of the future path of logistics in relation to Industry 4.0 and smart devices, our open collaboration platform, SAVVY® Synergy Portal, will always be at the forefront."

Aida Kaeser
Co-founder & CEO SAVVY® Telematic Systems AG
The SAVVY solution creates a basis with which SBB infrastructure is able to both continue to optimise the transparency and productivity of its fleet management for day-to-day operations but also to develop forward-looking services tailored to the needs of its internal customers.
BACKGROUND
About SAVVY® Telematic Systems AG
SAVVY® Telematic Systems AG, headquartered in Schaffhausen, Switzerland, is a leader in innovative telematics, sensor and software solutions that make an important contribution to digitisation in the chemical and logistics sectors. The objective is to increase added value in these companies by means of efficient work and logistics processes. SAVVY® combines high-tech telematics system solutions for use in rail freight wagons, (tank) containers, IBCs, vehicles or machines with sophisticated telematics technology and a process-oriented state-of-the-art portal.
The range of products and services also includes extensive process consulting and intelligent process design for all telematics and sensor-based as well as digitising business processes in chemical, industrial and logistics companies. As of May 2014, SAVVY® is a second-tier subsidiary of the SDAX-listed INDUS Holding Group (www.indus.de). The resulting financial stability is unique on the market and ensures SAVVY® customers' investments are protected and absolute data management neutrality maintained.
Press contact of SAVVY® Telematic Systems AG

Aida Kaeser

Co-Founder & CEO