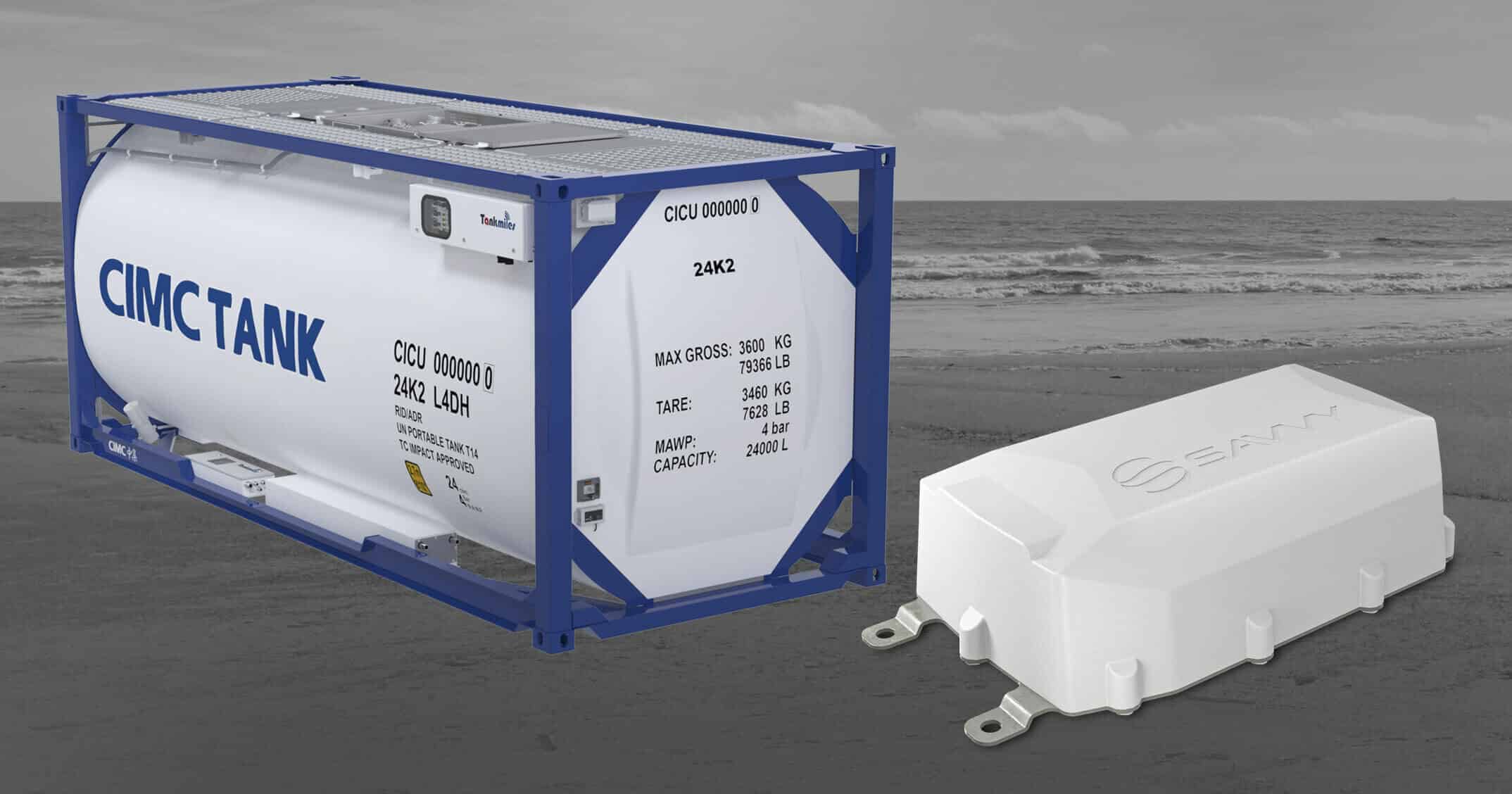 Digitalisierung in der gesamten Logistikkette: Monitoring und Echtzeit-Steuerung werden bei temperaturgeführten Transporten immer wichtiger.
The unusual heat wave in June of this year is only one of the many extreme phenomena that has characterised the weather in the last few years. The increasingly dynamic changes in the weather situation and the rise in extreme conditions pose new challenges in sectors previously unaffected by the weather. One example is transport logistics for temperature-sensitive goods. To ensure product quality during shipping, real-time monitoring and temperature control are increasingly important.
Not too hot and not too cold: is it possible to monitor in real-time, remotely control product temperatures, and provide uninterrupted accurate quality proofs along the logistics chain? SAVVY Telematic Systems AG offers its customers temperature remote control and adjustment from any location at any time. Dispatchers at desktop computers or shipment staff members on business trips can correct and/or adjust temperatures from a smartphone. Likewise, where temperature deviations or disturbances arise, designated persons are automatically notified.
Two clicks suffice to configure the escalation workflow as needed. Ongoing temperature monitoring ensures optimum quality and safety for temperature-controlled shipments. SAVVY's solution enables operators, leasing firms, and chemical  companies to offer their end customers new services that reduce costs and further increase transport productivity. For example, shipments can be automatically and precisely pre-heated or cooled for the respective goods. Exact protocolling means there is always a record of when and how long the tank container was pre-heated, and the temperature at which it was put into operation. This is not only a reliable basis for billing tank container heating costs. All of the record protocols are available retroactively as quality proofs, so taking manual – and error-prone – notes of product temperatures or pre-heating duration is no longer necessary.
FEEDBACK
"We have equipped our tank containers with the SAVVY® FleetTrac. This means we have taken the next step in further improving investment security for our customers. Thanks to SAVVY's state-of-the-art telematics technology, uninterrupted, digital temperature protocols are not the only thing we are getting. The sophisticated alarm, diagnosis and control options offered by the SAVVY® Synergy Portal (Chinese version www.tankmiles.com) enables unprecedented real-time management for temperature-controlled shipments."
David Wang
Sales Director, CIMC TANK
Worldwide, a number of companies specialised in chemical products or food products use SAVVY's solution to monitor and control trace heating and cooling units remotely. Examples are Respol Resinas S.A., a chemical company from Portugal (www.respol.pt), China-based Wanhua Chemical Group Co., Ltd. (http://en.wanhuagroup.com) or the world market leader for tank container (CIMC). In the case of disturbances, deviances from target temperatures or other events, an automatic alarm is immediately triggered. This enables shipment personnel to intervene without delay.
Robust, and thanks to their very low power consumption, also suited for long autonomous operation, the telematics units are connected by interfaces to the container and tank wagon heating and/or cooling units. SAVVY's intelligent interface architecture makes it possible to use the technology with a broad range of manufacturing systems. Currently, there are SAVVY® telematics units in operation in all established heating and cooling systems such as Dirac, Eltherm, Löbbe and Klinge. During operations, the units record the current temperatures and transmit them to the SAVVY® Synergy Portal (winner of the Telematic Award for the best tank container logistics solution, November 2016 – Link). This enables both real-time monitoring and, later on, seamless proof of quality. The cloud-based SAVVY® Synergy Portal enables dispatchers to also have access to the individual units worldwide and maintain granular control over target values and unit parameters.
WE SAY THANK YOU
"For tank container operators and leasing firms, collaboration with SAVVY is not only attractive because of SAVVYs market and technology leadership. SAVVY is the exclusive telematics provider of the worldwide largest tank container manufacturer, CIMC TANK. Our customers benefit from this twofold: they get intelligent tank containers from CIMC that are already equipped with SAVVY technology ex works. This way they do not have to worry about it anymore and save both installation time and money."

Aida Kaeser
Co-founder & CEO SAVVY® Telematic Systems AG
In addition to comprehensive transport safety and automated production of required documents, the SAVVY® solution offers more cost optimisation potential. The portal provides extensive business intelligence functions to analyse the transport processes of chemical and transport companies with respect to individual indicators. These can be used to provide optimal support for capacity utilisation, asset management or to develop new business areas.
WE SAY THANK YOU
"Active, non-stop shipment monitoring, transmission every 5 minutes etc. is possible with our system but does not make sense technically and economically. I don't eat constantly to prevent feeling hunger but eat when I am actually hungry. Our telematics systems are hybrid and equipped with self-learning software. Instead of bombarding users non-stop with data, we notify them when there are actual deviations which are of interest for their task.
The software takes care of the rest because it is developed to automatically recognize certain patterns, learn from them, and adjust to them accordingly. We are very proud of the self-learning capacity of our software, resulting from long-standing experience in the development of highly complex algorithms. The advantage of digitisation is after all to automate flows to free employees from mindless, repetitive tasks. Valuable time is then available for tasks that truly add value."

Aida Kaeser
Co-founder & CEO SAVVY® Telematic Systems AG
BACKGROUND
Über SAVVY® Telematic Systems AG
SAVVY® Telematic Systems AG, headquartered in Schaffhausen, Switzerland, is a leader in innovative telematics, sensor and software solutions that make an important contribution to digitisation in the chemical and logistics sectors. The objective is to increase added value in these companies by means of efficient work and logistics processes. SAVVY® combines high-tech telematics system solutions for use in rail freight wagons, (tank) containers, IBCs, vehicles or machines with sophisticated telematics technology and a process-oriented state-of-the-art portal.
The range of products and services also includes extensive process consulting and intelligent process design for all telematics and sensor-based as well as digitising business processes in chemical, industrial and logistics companies. As of May 2014, SAVVY® is a second-tier subsidiary of the SDAX-listed INDUS Holding Group (www.indus.de). The resulting financial stability is unique on the market and ensures SAVVY® customers' investments are protected and absolute data management neutrality maintained.
Press contact of SAVVY® Telematic Systems AG

Aida Kaeser

Co-Founder & CEO